About Us
Connecticut Spring & Stamping (CSS) was established in 1939 as a family owned and managed company. We design and manufacture precision springs, metal stampings, Fourslide-Multislide-Vertislide components, Swiss machined components, fineblanked parts, and mechanical assemblies. Our design and engineering involvement starts early in our customers' product development process. We offer engineering design assistance and prototyping so customers can validate their systems and assemblies before production. Our capabilities support both short run and high volume production needs.
CSS is a non-union facility and employs more than 450 people. We support internal apprenticeship programs and offer our employees opportunities to further their education, expand their professional skills and advance through the company.
CSS is located in Farmington, Connecticut. We operate two adjacent buildings which represent over 200,000 square feet of floor space. Additional warehousing facilities are located in Puerto Rico, Shanghai, Dongguan and Singapore, and help us to better service our global customers.
CSS has strategic alliances with key Asian manufacturers to produce springs, spring tooling, and precision parts in Asia. Products made there are typically shipped to our Asian based customers. We also ship back to the Americas depending on our customer needs. Warehousing and consignment plans are also offered.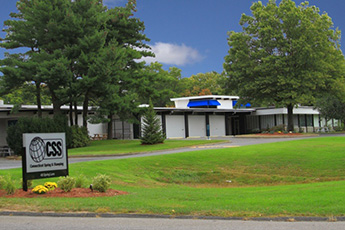 NAIC Code: 332116
SIC Code: 3469
Remit to Address
Connecticut Spring & Stamping Corporation
Dept 106018
PO Box 150431
Hartford, CT 06115-0431
Corporate Address
Connecticut Spring & Stamping
48 Spring Lane
Farmington, CT 06032