Our Employees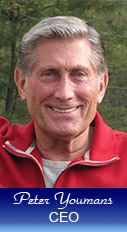 Connecticut Spring & Stamping is a family owned and managed company, with over 380 employees in the USA, Puerto Rico, Mexico and Asia. Our highly trained individuals are experts in their specialty areas of spring, stamping and progressive tooling from the design phase through prototyping and manufacturing.
International Sales Support: Our team of experts will respond to your request for quotations and assist you with any specific request related to your custom precision part specifications.
Customer Support: Our liaisons have been developed to assist throughout the purchasing, scheduling, product design, manufacturing and shipment phases. Our mission is to provide immediate responses to your ever-changing precision part needs.
New Business Unit: We partner with you on new product development projects. Our goal is to help interpret your precision part needs, provide preliminary production design and engineering assistance throughout the product launch.
Mechanical Engineering / Manufacturing: These employees specialize in springs, stamping, metal form engineering and tooling and much more.
Project Management: Our project management leaders coordinate all details of a project launch from prototyping, production tooling, quality requirements, scheduling, manufacturing, assembly, packaging, and warehousing to shipping. This team assures a successful on time project launch.
Contact Us now to learn how you can begin your career here at Connecticut Spring & Stamping.